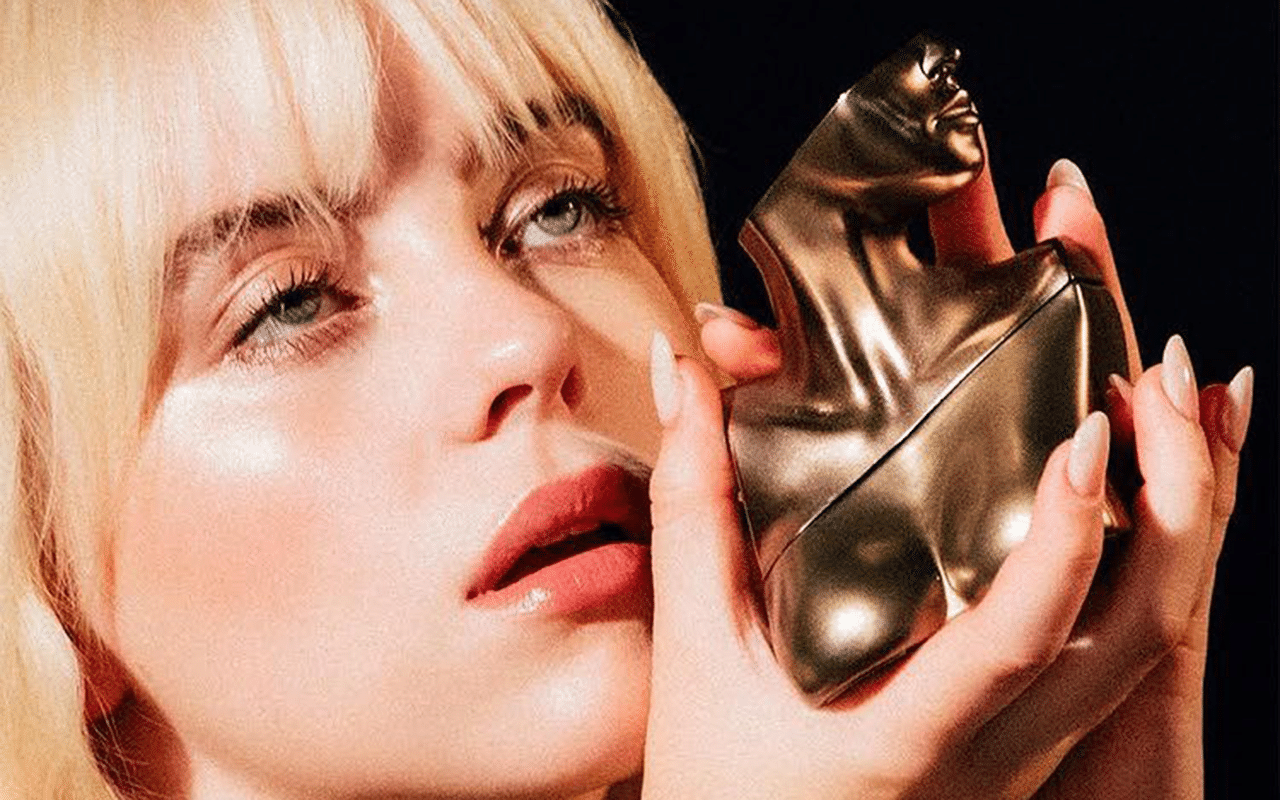 @billieeilishfragrances
https://www.instagram.com/p/CVQaEuYJAWl/
You can soon smell like Billie Eilish.
The Grammy-winning singer announced today via Instagram that she's venturing into fragrance with her first scent, Eilish.
"I am SO EXCITED to finally share my debut fragrance "Eilish" with you," she wrote. "This is a scent that I've been chasing for years and years. This is my favorite smell in the WORLD. Fragrance has always been such an enormous part of my life and existence since I can remember, and it was a dream to create this scent and bring my ideas to life."
The eponymous perfume comes housed in a luxe gold bottle in the shape of a female face, neck, and bust— presumably a silhouette of Billie herself.
The formula is vegan and cruelty-free and reportedly contains cocoa, vanilla, and soft spices and will be available to shop from November.
"This has been one of the most exciting things I've ever done," Billie finished. "I can't wait for it to be yours so soon".