Sydney Morgan / Supplied
Sydney Morgan is using her platform for good.
At just 20 years old, the viral beauty creator has amassed over 8 million TikTok followers and 3 million YouTube subscribers, creating unique glam and SFX makeup creations. While Sydney has established herself as a multi-hyphenate talent— she currently has actress, model, makeup artist, and digital creator on her resume — she is most passionate about using her platform for good, shining a spotlight on Crohn's & Colitis, an illness she herself battles with.
We spoke with the TikTok star about how she got her start with makeup, her new venture into the acting world, and her personal experience living with Crohn's & Colitis.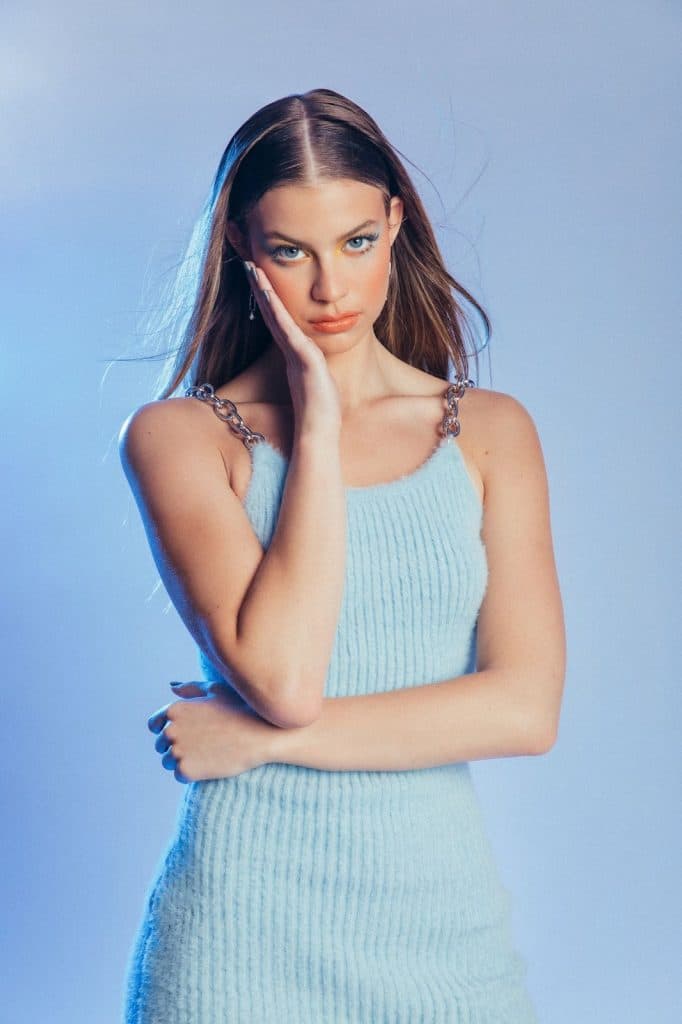 Like many other viral sensations, Sydney came onto the scene during the COVID-19 lockdown when her makeup videos started blowing up on TikTok. "So I've been an artist my whole life — drawing and painting. When I was growing up, I would volunteer to do face painting on children at parties or community events. And then with the lockdown I started doing makeup on myself and posting it on the internet. Just keeping it there as like a portfolio and then by accident, it started getting a bunch of views and I never stopped posting," she tells Centennial Beauty.
When asked about what it was like to blow up on social media so quickly, Sydney shared that whilst it has brought a plethora of opportunities, it was also challenging. "It's amazing. I'm so grateful that I get to do something that I enjoy every day," she says. "But having it transition from a hobby to a career was definitely challenging. I had to figure out a good balance to not burn myself out, which is really hard to do, especially when you're doing something creative. Of course, I struggled with that, but overall, I'm so grateful for what I get to do."
Despite the hustle of her booming influencer career, Sydney started making it a priority to create more balance in her life after she found herself frequently breaking down in tears at the thought of filming. "I was getting to the point where I would have to sit down and force myself to be creative when I just wasn't feeling creative and it was really frustrating. I would get to the point where I'd sit down in front of my makeup table in my studio and I would just cry because I didn't feel like I had any good ideas or I wasn't proud of the videos that I was putting out," she explains. "So I had to try to branch out and experiment with other content. It's not exactly me creating a full eight-hour makeup look every time because that's just overwhelming and not sustainable. So figuring out other things I could do when I didn't feel that creative spark for long-form content."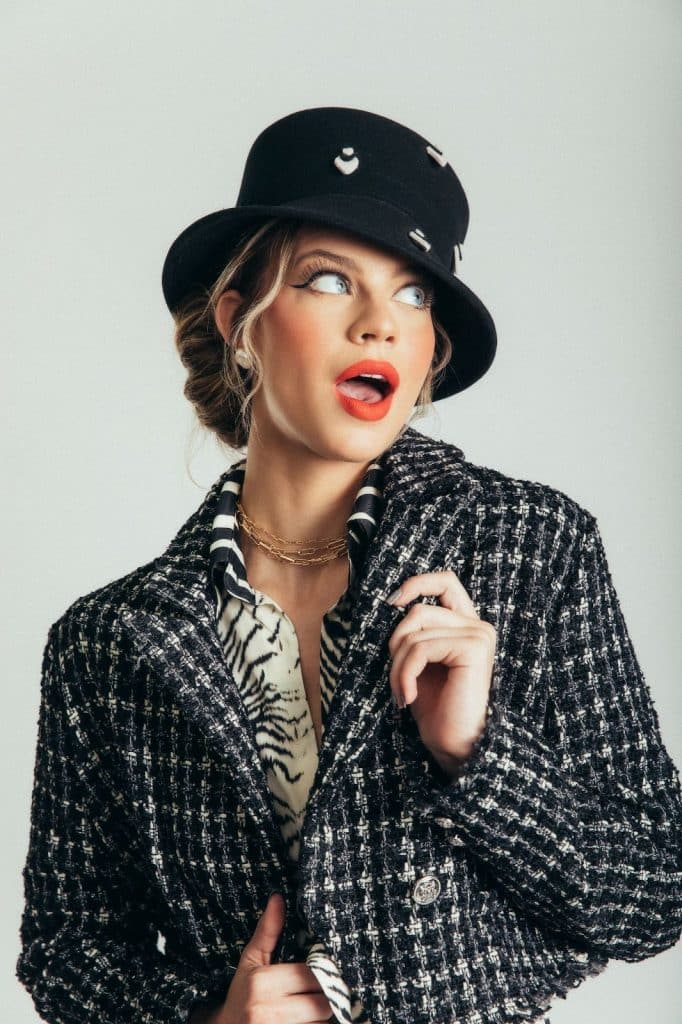 In 2018, during Sydney's junior year of high school, she was diagnosed with Ulcerative Colitis. The chronic bowel disease causes inflammation in the digestive tract. Sydney underwent emergency surgery to remove her entire colon in October 2019, which meant Sydney now required an ostomy bag (a pouch that allows bodily waste to pass through a surgically created stoma on the abdomen).
In September 2020, she underwent final reconnection surgery. Although her illness has greatly impacted her life, Sydney has not let it hold her back. Instead, she uses her platform to spread awareness for chronic illness and currently works with the Crohn's & Colitis Foundation as a Take Steps National Ambassador.
"So when I was diagnosed with Crohn's and Colitis, I had never even heard of the disease. When I went to research it, there wasn't a whole lot out there. Especially not anything from someone my age or anyone that looks like me," she tells us. "And when I had to get my colostomy bag, that was even worse [in regards to what] resources were available. I would look up photos and it would all be like old, old men with colostomy bags. I know there are teen girls out there with them, but I feel like we're taught to be ashamed of that. So I just want to use my platform to put that out there and kind of be the voice that I didn't have when I was going through it. And if someone could see my content, and that could empower them in any way then I'm using my platform for good."
"With TikTok really, I feel like it is a platform that gives everyone a chance to get that viral video and really find your community. So I mean, I'm putting out Crohn's and Colitis content, it got pushed out to the right audience, other people experiencing what I've been through, and the comments are overwhelmingly positive. I see discussions going on in the comments, making friends with other people in the Crohn's and Colitis community and it's a great place. I'm so happy that the algorithm allows the content to find its way to the right people," she continues.
Sydney refuses to let her illness define her, taking up several new creative ventures this year like acting in her first film Shady Grove, released in October this year. "I've always been into acting," she says. "I remember growing up, I would watch films or TV shows and if there was a very powerful scene or a scene that I liked, I would pause my TV and rewind it until I learned it. Then I would recite it and record it on my iPod or my iPad and make my mom watch me and that kind of stuff, so I always really liked it. But then the makeup was kind of the thing that took off my social media career. And I was afraid that my followers wouldn't like my content if I did anything other than what they followed me for. Which is why I forced myself to do makeup all the time. Going into a burnout topic again – making acting content or being on set, it's nice to get out of the studio every once in a while and do other things. So I'm really glad that I've been able to get back into acting and Shady Grove was a lot of fun."
TikTok and acting seem to be the first few stops on Sydney's exciting journey, with the influencer looking to work on many new projects in the new year. "I have a lot of stuff in the works, not sure what all I can speak on. Definitely more acting gigs that are going to be out and hopefully doing some modelling as well. Maybe a runway show and more fun series on social media as well," she reveals.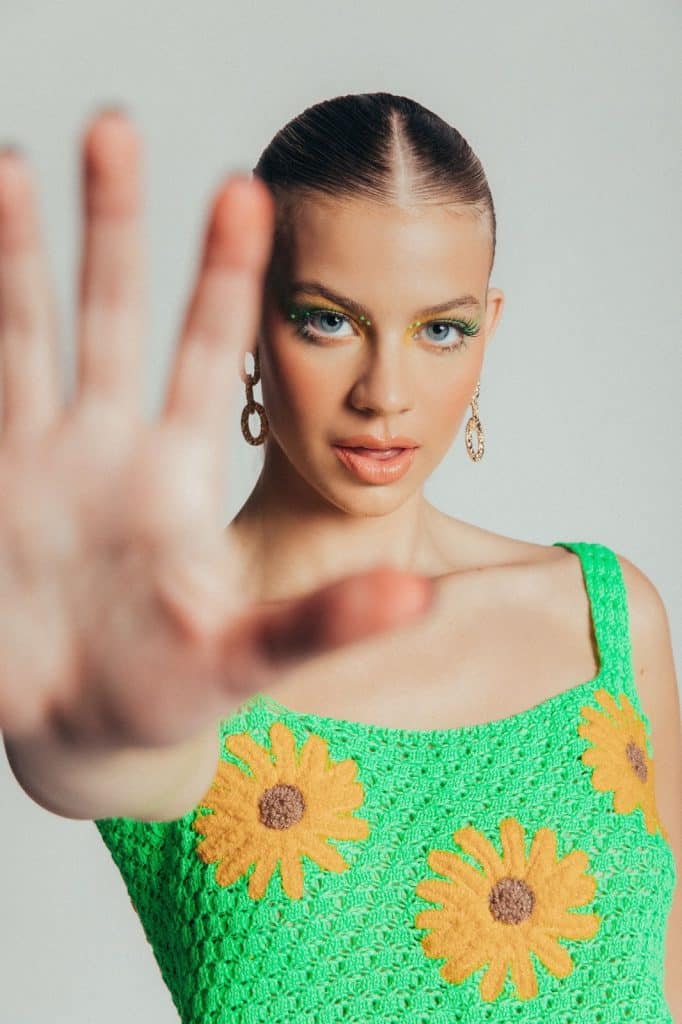 As for her favourite beauty products (we couldn't let her go without asking!), Sydney swears by three things.
"I always say This Is Juice Lip Gloss from NYX Cosmetics, the Neutrogena Hydro Boost Primer, and of course, Lancome mascara."
Follow Sydney on TikTok here.