Jordan Cheyenne / YouTube
https://www.instagram.com/p/CTnNvcBpUGb/
Updated September 12th, 2021
YouTuber Jordan Cheyenne is facing backlash after accidentally uploading an unedited version of a recent vlog.
Earlier this week, the California-based single mother posted a vlog alongside her young son, Christian, explaining that her family's new puppy is suffering from parvovirus— a severe DNA virus that can be deadly for puppies and unvaccinated dogs.
At the end of the emotional video, Jordan tells her 8-year-old son to pose for the thumbnail. "Come closer, put your head over here," she says as Christian cries in the passenger seat, motioning for him to rest his head on her chest. "Act like you're crying," she says to which Christian responds, "I am crying!"
Jordan then pretends to cry and comfort Christian for the thumbnail.
Rather than removing the video completely following the backlash, Jordan first re-uploaded an edited version without the chilling thumbnail scene— a decision that led to further criticism from viewers.
She eventually deleted the video and posted an apology video, claiming she was emotional and not thinking straight when she asked Christian to pose for the thumbnail.
"That was so disgusting of me," she said. "I should not have done that at all. We were both already so sad and upset and in such a vulnerable state today."
The video title was recently changed to 'I am immensely disappointed in myself' and the comments have been turned off. Days later Jordan disabled her entire channel.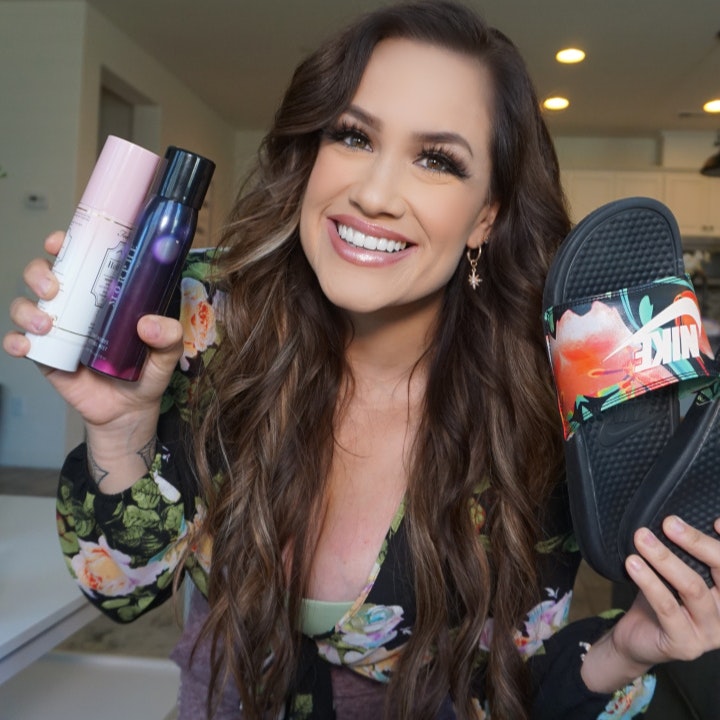 Having posted on YouTube for over eight years, Jordan's channel features lifestyle and fitness vlogs, day in the life content, and a "boss babe" series where she provides advice to other women and single mothers on how to find financial freedom. Jordan also sells Instagram growth and manifestation courses to her audience based on her own experiences.
Christian has featured in Jordan's videos since the early days of her channel, which has led to controversy for the influencer in the past.
Back in 2018, Jordan was forced to publicly apologise after receiving intense backlash for vlogging while driving with her son in the backseat. Around the same time, Jordan began receiving criticism for neglecting to attend to her son's needs while she was vlogging.
Despite the backlash, the mommy vlogger has taken no time off. Less than 24 hours later, she proceeded to post an update on their new puppy, who is apparently in critical condition.
Jordan turned the comments off on this update video because she is "receiving threats," and has since announced on the Dad Challenge Podcast as well as via Instagram DM to tea channels that she would no longer be featuring her son on her now-defunct channel.