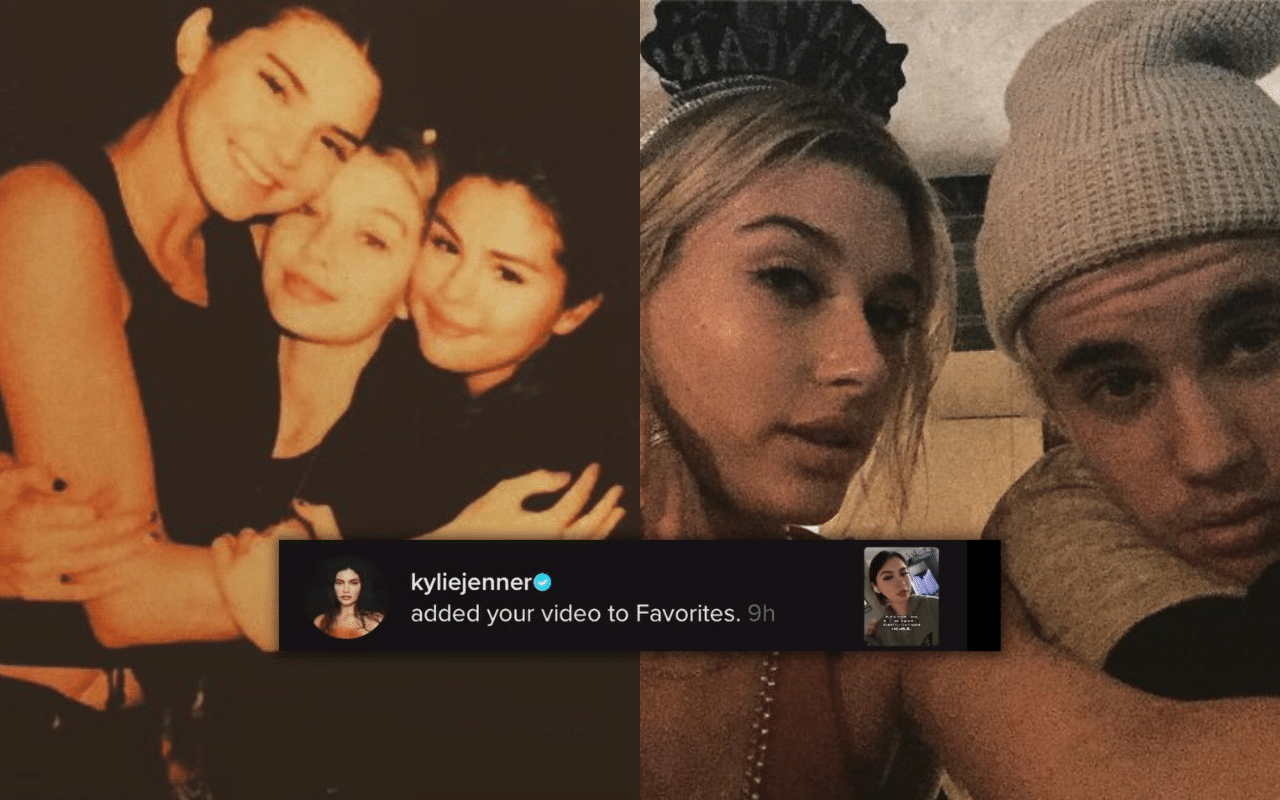 @selenagomez / @justjared
Looks like the TikTok drama isn't over yet.
One day after Selena Gomez announced she is taking a break from social media following a tumultuous week of online controversy between herself, Kylie Jenner, and Hailey Bieber, there's been a new development in the girl gang feud.
According to a TikTok user named Susana, Kylie favourited a video that Susana posted back in October 2022.
Susana's video referenced a trip to Dubai that Selena took with Gigi Hadid and Kendall Jenner back in 2014 to ring in the new year. At that point, Selena was reportedly on a break with Justin Bieber.
There have since been rumours online that Gigi and Kendall took Selena to Dubai that year so that Hailey could spend time with Justin (who she went on to marry in 2018). Hailey has been a longtime friend of the Kardashian-Jenner family and the group was also friends with the Hadid sisters at that time.
According to Instagram posts from that year, Hailey did spend New Year's Eye with Justin.
"Hailey's friends taking Selena on a trip to Dubai for NYE so she [could] spend time with JB..," Susana wrote in text over her TikTok video from October. "Selena has ALWAYS deserved better," she wrote in the caption.
Amid this week's drama between the stars, Susana made a follow-up video claiming that Kylie had favourited her video. She shared a screenshot of the notification and later posted three screen-recorded videos showing the date and time she took the screenshot to further prove she did not Photoshop the notification.
Some fans believe that Kylie allegedly adding Susana's video to her favourites indicates that the rumours about Gigi and Kendall purposefully keeping Selena away from Justin that NYE so that he could spend time with Hailey might have some validity to them.
Though it's possible this is all a big reach, Selena's comments on social media this week have left many questioning what really happened behind the scenes, while others wonder where Justin's capability lies in all this mess.