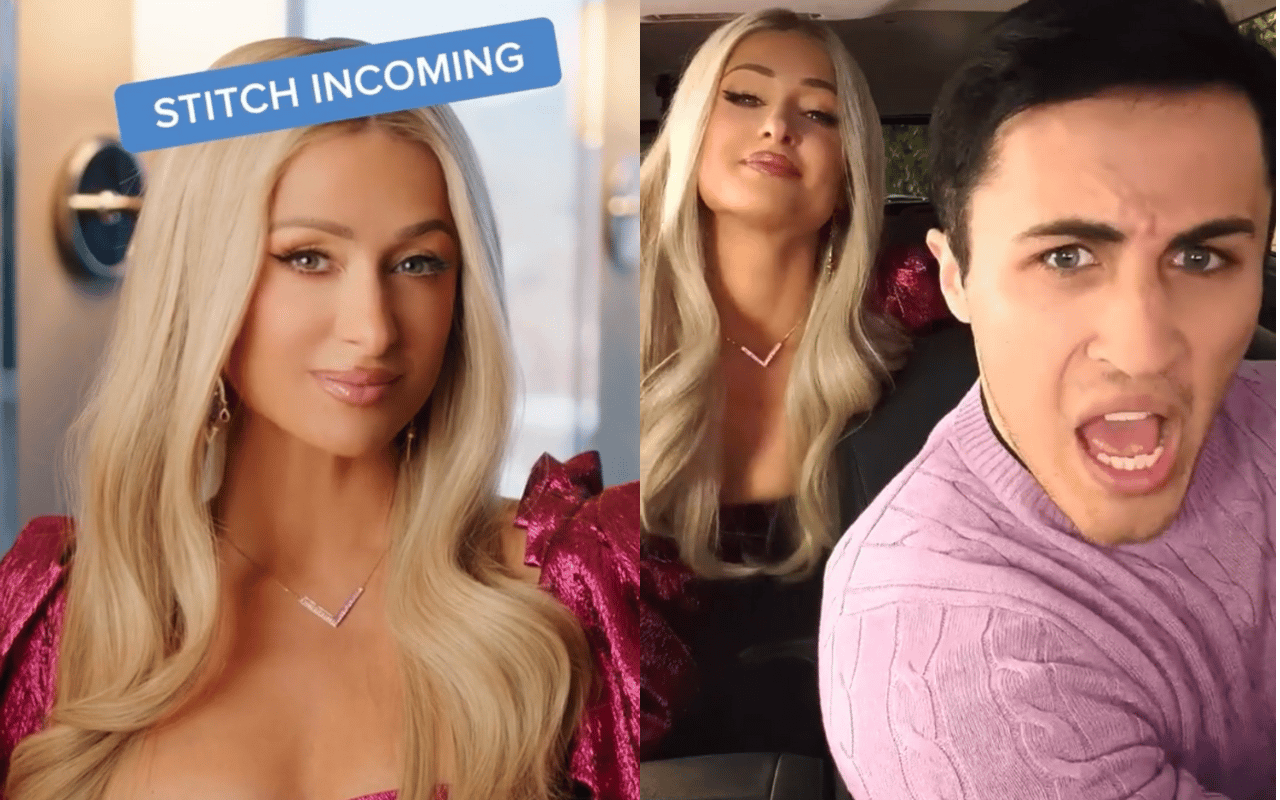 @hilton / TikTok
As we flick through our TikTok FYP, it's not unusual for an ad or two to pop up between videos from our favourite creators. Though most, if not all of us, quickly choose to tap away, promotional videos have come to shape the content we consume and viral culture as we know it.
Whether it be through influencer marketing or in-app ads, TikTok has solidified itself as a digital advertising powerhouse. This year, the short-form video app is on track to generate 6 billion US dollars in advertising revenue, more than triple the amount it made in 2020.
With many TikTok users becoming fatigued by the onslaught of commercial content, brands are doing the most to spark a viewer's interest, promote their services and redirect traffic – I mean, we all remember the theory alleging that Chris Olsen runs the TikTok account for Harry Styles' beauty brand, Pleasing.
Over the past few years, it seems that companies have almost developed a rulebook to cater to TikTok users. These brands tend to take a personalised approach to the platform, positioning a single person as the "face" of the company and creating to-the-point videos with trending audio. Though this formula has proven relatively successful in the past, Hilton has recently made waves for disregarding promotional norms in a recent TikTok advertisement.
As users flood the hotel company's comment section praising the campaign, a broader question remains unanswered: what does this mean for the future of commercial content on TikTok?
A 10-minute TikTok advertisement?
Last week, Hilton dropped a 10-minute TikTok promoting the "it matters where you stay" campaign. The video begins with a clip of Paris Hilton asking, "Would you watch a 10-minute-long TikTok?"
Chris Olsen answers for us. Stylised like a stitch, Chris sits in the front seat of his car, saying what we are all thinking, "no." But soon Paris emerges from the back seat, attempting to convince us that it is worth sticking it out.
"Well, you should because Hilton believes it matters where you stay," she begins. "The people that stay with this TikTok for the full ten minutes are going to have a chance to win Hilton honours points, experiences, swag and more. Is it going to be you?"
The remainder of the ad feels like a Hilton-centric TikTok FYP. The commercial splices together commentary-style videos, comedy skits, reaction videos and even a remix to cater to the short-form video app. The ad also features some familiar faces, with Hilton collaborating with some of TikTok's most celebrated and popular creators.
TikTok users have since applauded the hotel company for the ad, with many in disbelief that they sat through an entire 10-minute TikTok.
"All 10 minutes were ✨GOLDEN✨!!! Very much obsessed," one TikTok user wrote.
"Applause to the marketing/creative teams behind this! So entertaining," another commented.
But what was it about the campaign that captivated viewers?
While the advertisement featured some big names, its true triumph is how it satirises digital marketing. Tapping into the de-influencing movement that has recently taken over TikTok, Baron Ryan's feature in the ad pokes fun at influencers and how they are often forced to create promotional TikToks that misalign with their brand or typical content style.
Commentary creator @zethugqola notes that this kind of self-awareness has contributed to the campaign's success online.
"They took the fact that influencer marketing is no longer that influential. For marketers, it works, but it no longer gives the impact that it [once] did," she explains. "They also mock the fact that brands tend to take influencers out of their comfort zone and make them do something that is not typical to their content."
While there is no denying that TikTok users love this sort of self-referential humour, other pop culture enthusiasts claim the way the advertisement moves is why the campaign is doing so well online.
Kathryn, otherwise known as @twentysomethingstudent, claims that Hilton's decision to emulate TikTok's FYP through fake duets and stitches captivated viewers from the get-go.
"It uses recognisable faces who are really well known on the platform, and they let them create content in their own style, so it just feels incredibly natural", she shares. "They use in-app features to help drive engagement… they use duets throughout which aren't actually duets… they reference stitching and have the whole thing done as a loop, it's just done with such finesse."
With Hilton's newest campaign gaining traction online, it's becoming clear that social media users want companies to create original, reflexive and honest commercial content – and it doesn't necessarily have to be short-form video. As TikTok continues to push ads to users, the door is wider than ever for brands to break the mould of digital advertising.