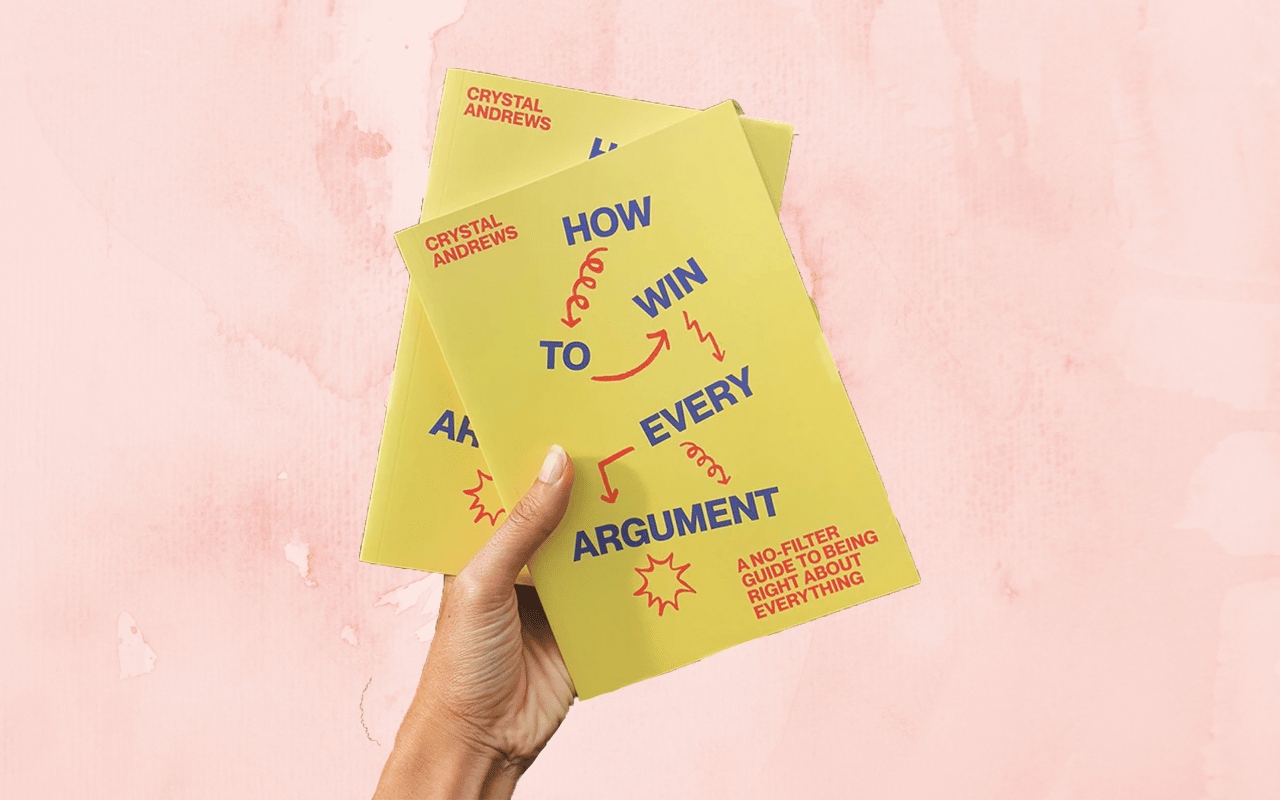 After a tumultuous few years, it is no surprise Gen Z are looking for more thoughtful, sustainable and socially relevant gifting options— to give and receive. Whether you're looking for educational resources to share with family and friends, or brands doing the most for social and sustainability causes, we have your ultimate guide to conscious holiday gifting.
How To Win Every Argument by Crystal Andrews
An early gift to yourself perhaps to get through a silly season worth of family events? How To Win Every Argument will have you perfectly equipped to discuss controversial topics with "informed confidence". From astrology to climate change, the gender pay gap, social media and vaccination science, each chapter breaks down the big issues in easy-to-understand language, with researched references and of course, humour because ~necessary~. Whether to better educate yourself to help inform or relate to a loved one, How To Win Every Argument is a foolproof gift this holiday season.
Shop How To Win Every Argument here.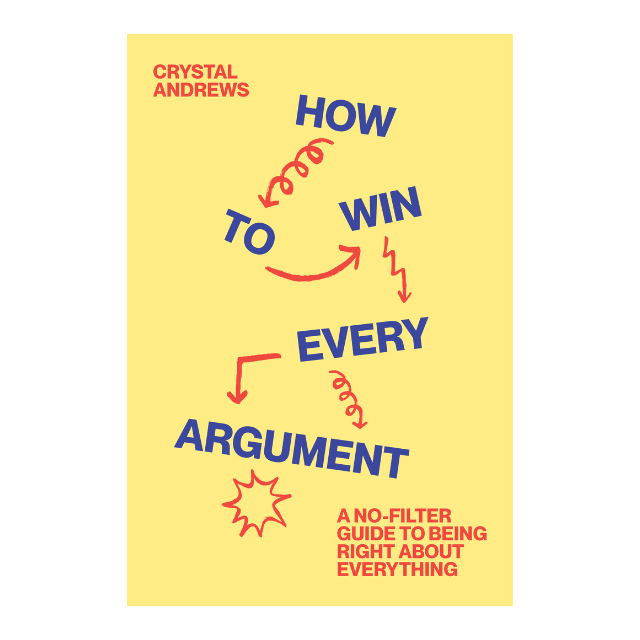 Rare Beauty With Gratitude Dewy Lip Balm
Not only does Rare have a reputation for creating quality makeup products, but it lives the ethos of its founder, Selena Gomez, embodied by the Rare Impact Fund. Part of the brand's commitment to give people access to mental health resources, Rare Beauty donates 1% of all sales to the Rare Impact Fund – plus, works closely with philanthropic foundations and corporate partners to raise additional funds to increase mental health services in educational settings. The one size fits all gift, the With Gratitude Dewy Lip Balm comes in eight shades, meaning there's a perfect, hydrating colour for any skin tone or preferred level of colour payoff .
Shop the Rare Beauty With Gratitude Dewy Lip Balm here.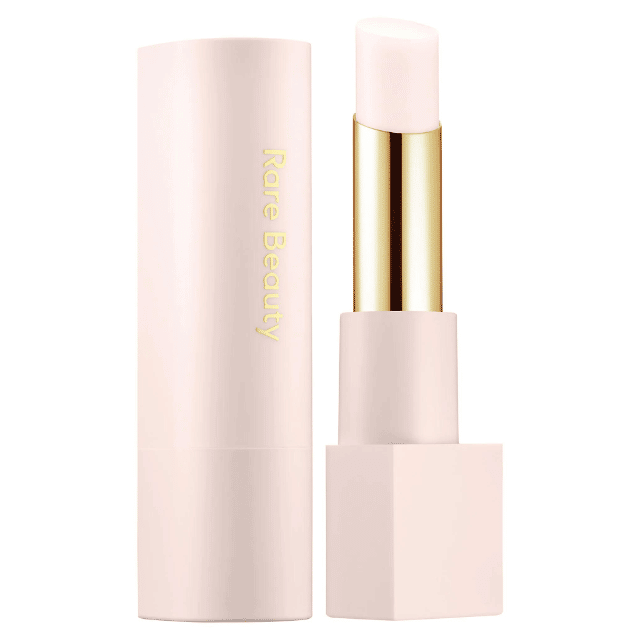 Mejuri Cursive Letter Pendant
From an environmental, sustainable and social perspective, Mejuri is a category leader. And that's not to mention the stunning fine jewellery designed and produced by the brand. 80% of gold used in Mejuri jewellery comes from recycled sources, with the remaining 20% newly mined gold being sourced from certified responsible areas and companies that support communities dependent on the industry. Additionally, in 2020 Mejuri created the Empowerment Fund– an initiative through which the brand partners with corporations to provide BIPOC women and non-binary people with financial and educational resources to empower their future. In 2022, over $320K USD has been committed to the Empowerment Fund. So, now you can gift a forever (and personal) piece of jewellery to the Gen Z in your life with confidence you're also contributing to something bigger. 
Shop the Mejuri Cursive Letter Pendant here.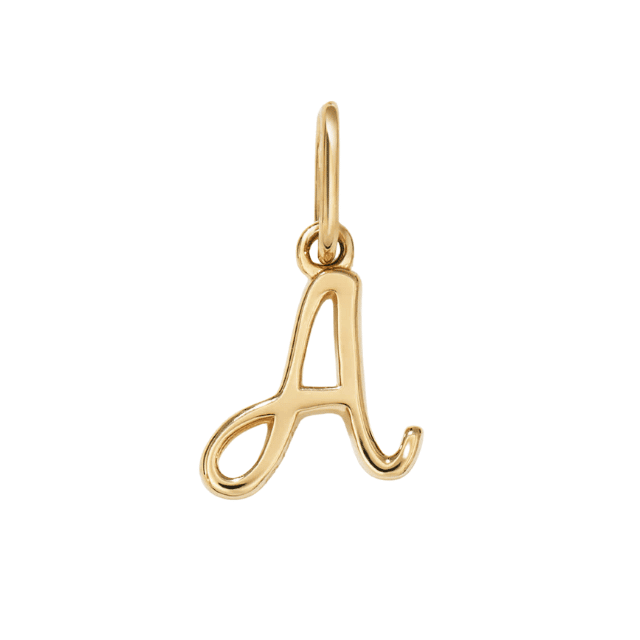 Better Convo Cards: Starter Pack
Far more social than social media, Better Convo Cards are a not so subtle hint to get offline. Informing the vibe for dinner parties, date nights and family gatherings, the digital card deck has five categories with 20 questions each, covering topics from self and relationships to society, news and culture. Plus, with a confirmation the cards are "not too shallow, not too deep. Just right and feature no sexy questions," there's no limits on who can play. The only rule? No one word answers. As far as gifts go, consider it a sign it's time to get to know your favourite people better.
Shop the Better Convo Cards Starter Pack here.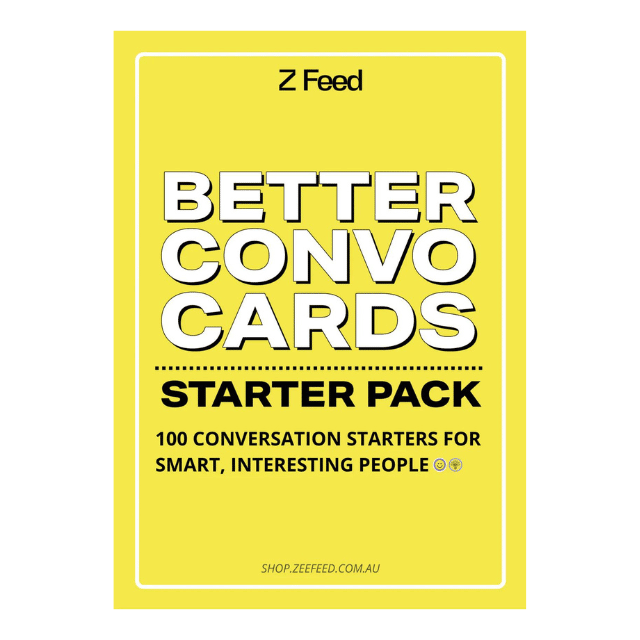 WWF Koala Adoption
Gen Z's formative years have been some of the most tumultuous on record — as a result, gifts that give back are in high demand. From bushfires to floods to deforestation, koalas especially have been recently up listed to endangered along the Australian east coast. From $30, the WWF works to upscale the capacity of wildlife hospitals, so no koala is more than two hours from the medical care it needs. With the purchase of any sponsorship package, the fund sends out a pack including a booklet, adoption certificate, sticker and koala toy, so you have something to wrap and gift in person.
Shop a WWF Koala Adoption package here.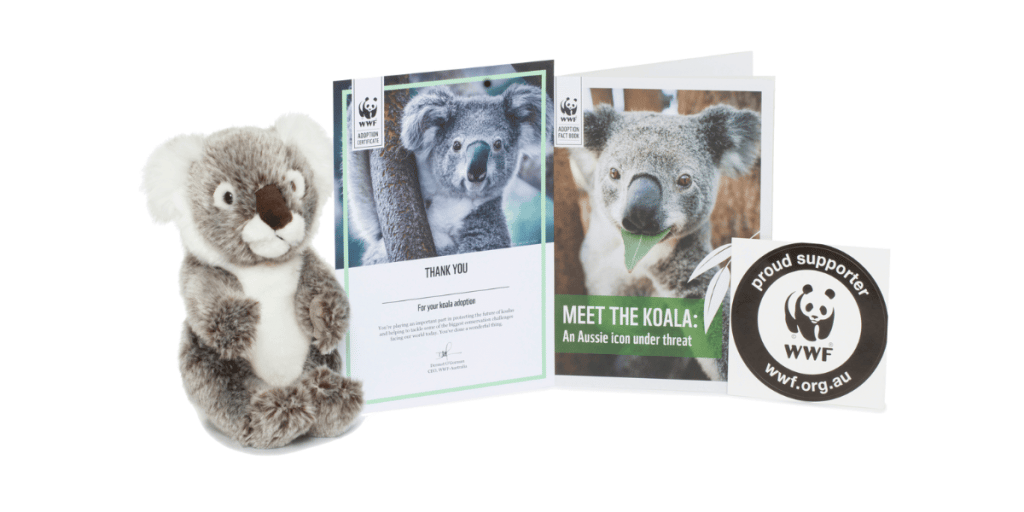 Peek Neek Orange Wine and Lavendar Thicky Rug
In the spirit of being social, the Peek Neek Orange Wine and Lavendar Thicky Rug is the perfect excuse to do so. Made from thick spill-resistant yarn, out of 100% recycled plastic bottle and ethically hand woven in India, the Peek Neek is both practical, sustainable and wildly aesthetic. So, while you're busy being offline, picnic-ing with friends and family, make sure to snap a few pictures and file under *post on Instagram later*.
Shop the Peek Neek Orange Wine and Lavendar Thicky Rug here.
Frank Green Ceramic Reusable Bottle with Straw Lid, Extra Large
A fast-favourite amongst Gen Z, Frank Green has changed the perception of sustainable alternatives. As much a statement of personal style as it is good for the environment, you'd be hard pressed to find a Gen Z who doesn't already own the brand in some form — a reusable coffee cup, drink bottle, home or pet accessories. If you're lucky enough to be gifting someone who doesn't already own Frank Green…the brand's most recent release, a super sized version of their regular drink bottle, is a no-brainer (extra points if its hot pink).
Shop the Frank Green Ceramic Reusable Bottle with Straw Lid, Extra Large here.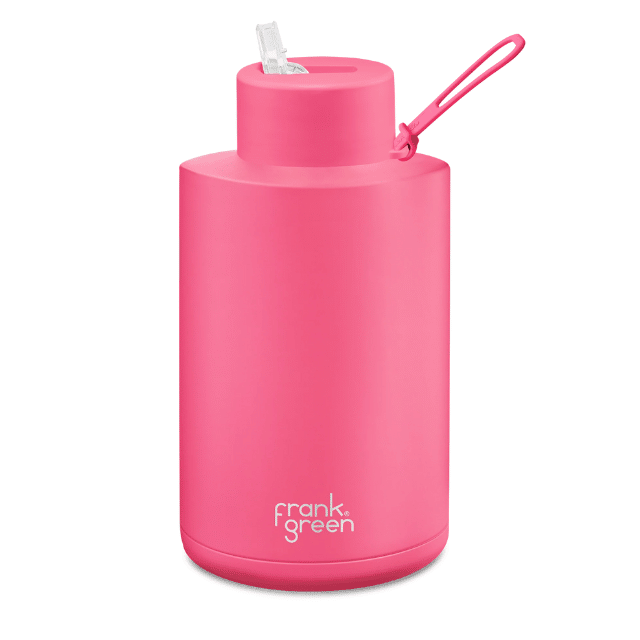 Seeking Asylum: Our Stories by the Asylum Seeker Resource Centre
This hardcopy book captures the experiences and stories of those who have had to seek asylum — sharing the resilience, courage, love and hope of contributors as they share, firsthand how they came to be in Australia. From growing up in a refugee camp, to surviving detention and holding onto culture, the text, accompanied by stunning portraits, attempt to share their depth of experience and encourage reflection on Australia's immigration policies. Published in partnership with Black Inc., 100% of the proceeds of Seeking Asylum: Our Stories will be reinvested by the Asylum Seeker Resource Centre to fund projects like the Community Advocacy and Power Program, empowering people to become advocates and leaders in their community.
Shop Seeking Asylum: Our Stories by the Asylum Seeker Resource Centre here.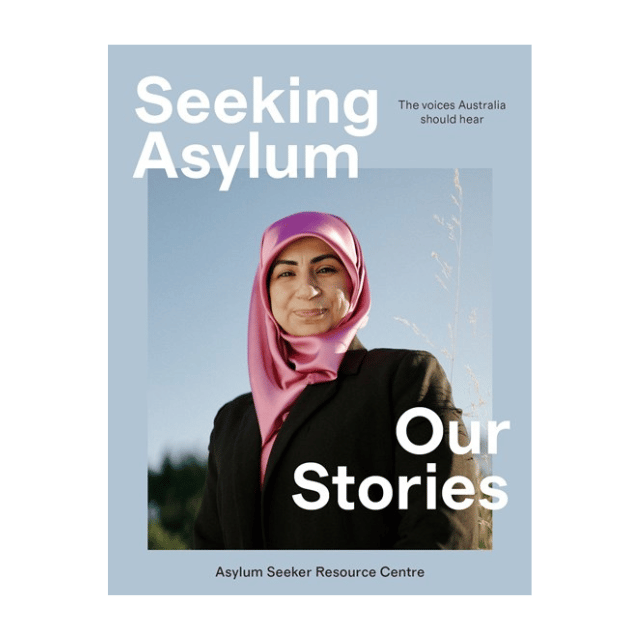 On-site, our intention is to help those who are actively looking for recommendations, not to add pressure or expectation at an already stressful time of year. We hope we can provide useful information for those who need it.