@ giuseppezanotti
Evan Mock is warning fans not to buy from his clothing line, Sorry In Advance.
The Gossip Girl actor shared cryptic messages on his Instagram stories today claiming he has lost all control of the brand.
"Unfortunately I have no connection to my company I had complete control over," he wrote. "Until I figured out the way he slid on me and made sure I had no ownership on an idea I created from start to finish. I hope my fans don't invest their hard-earned money towards designs they've though[t] I've created."
The illusive 'he' that Evan is referring to appears to be a man named Pat Monahan, whom he called out in his next story.
"@ pat monahan give me my money. Thank you," he wrote.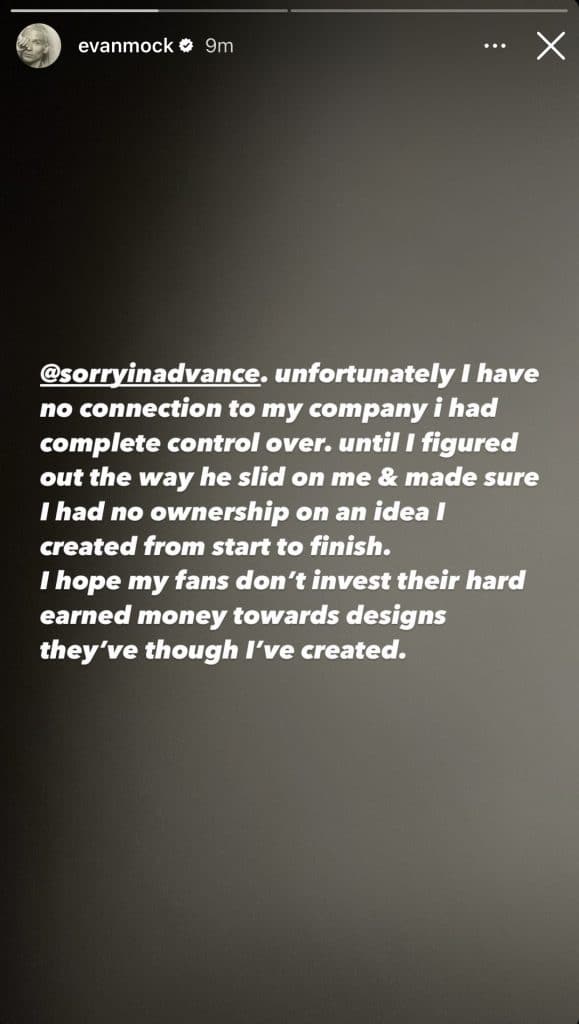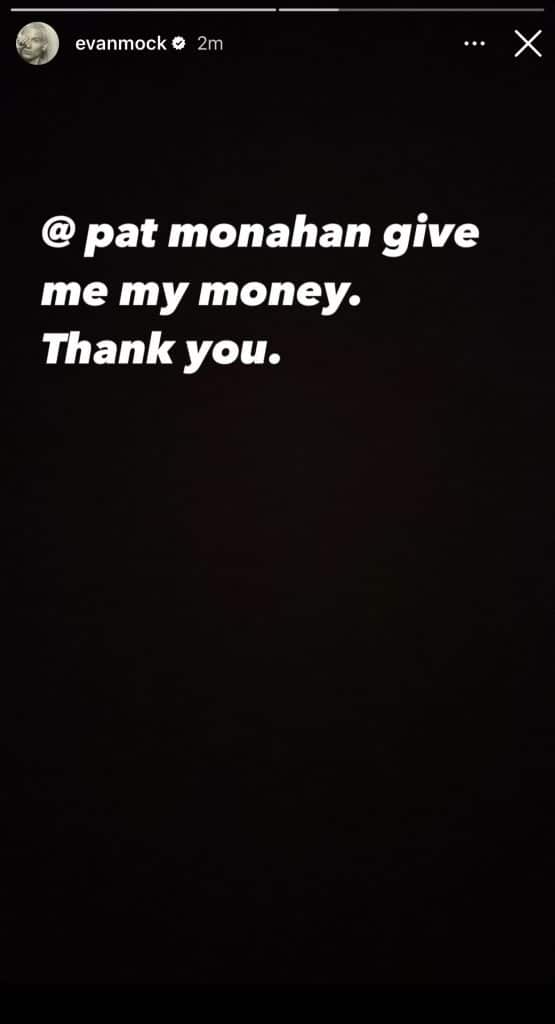 Sorry In Advance is a skate-centric clothing label that Evan launched earlier this year.
The company went on to design a handful of notable collaborations, including swimwear and apparel with Acacia, as well as a collection with Italian shoe designer Giuseppe Zanotti.
Sorry In Advance has been spotted on celebrities like Priyanka Chopra. 
Following Evan's Instagram stories today, the brand's account has gone on private. It is currently unclear if the man Evan called out in his stories is Pat Monahan, the lead singer of Train.
Check back for updates.