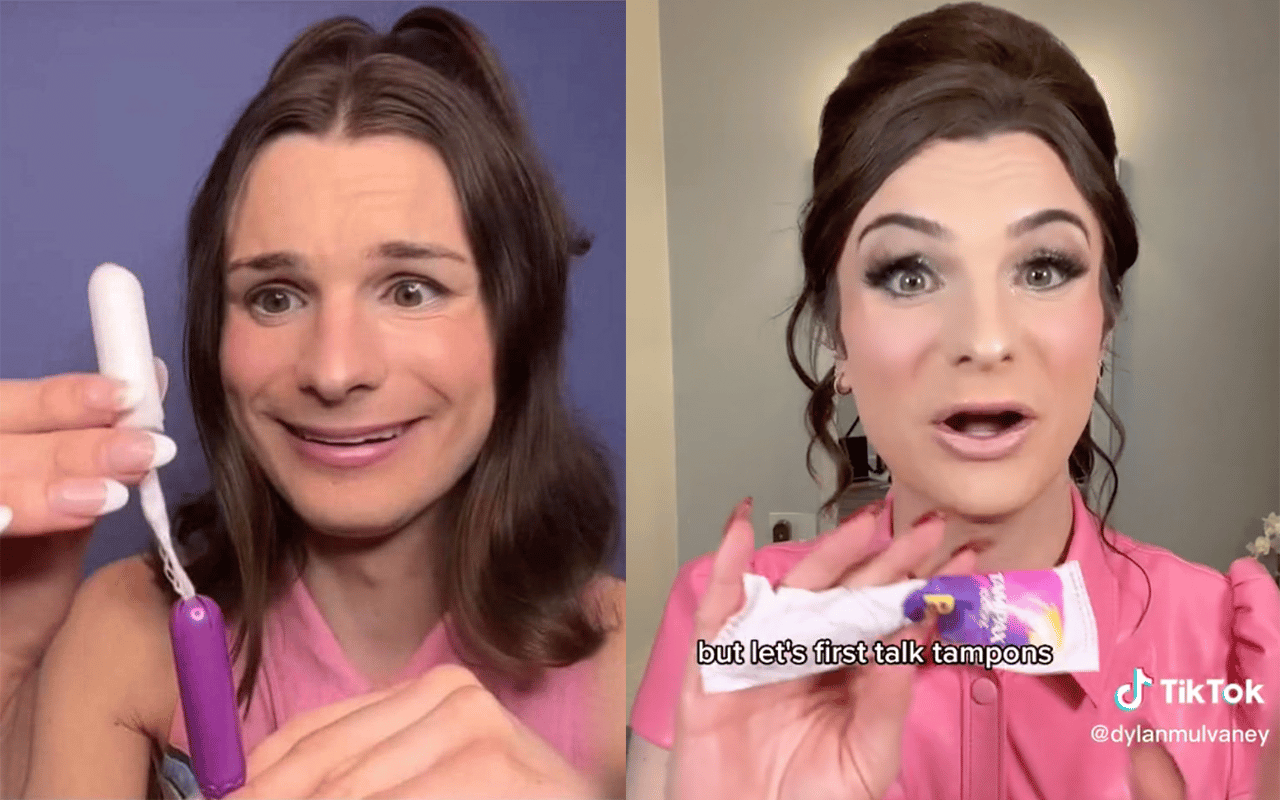 @dylanmulvaney
Trans TikTok star Dylan Mulvaney has been forced to defend feminine hygiene brand Tampax after the company sent her a PR package.
Dylan— who has amassed over 9.4 million followers for her 'Days of Girlhood' series— became the target of anti-trans vitriol this week after Twitter users discovered that Tampax had sent her boxes of tampons back in April.
Transphobic users argued that Tampax's decision to send Dylan the PR package was contributing to America's tampon shortage as she doesn't use the products herself and called on others to boycott the brand.
Despite only receiving a single PR package, many were also under the impression that Dylan was a new "ambassador" for the brand.
Dylan has now addressed the situation in a TikTok video, saying she is "so tired" of sticking up for herself over something that was "pure intentioned".
Though she does not use tampons, Dylan explained that the tampons sent to her are not contributing to shortages as they are not going to waste. Rather, Dylan sometimes carries tampons in case a menstruating person needs one.
"I just sometimes carry one in case anybody needs it, and that seems to have just set the world on fire in some pretty nasty ways," she said.
She also clarified she has never worked with Tampax nor has she made a single dollar from promoting feminine hygiene products.
Dylan then went on to discuss the hypocrisy of the outrage about her carrying tampons, noting that a man would be praised for keeping tampons around in case his girlfriend or female friend needed one, but there seems to be a double standard when it comes to trans women showing the same support.
Off the back of Dylan's video, several creators have joined the conversation to provide additional context about the relationship between trans women and tampons.
Trans makeup artist Corrine Ferguson stitched Dylan's video, explaining that trans women have long carried tampons as a tool for passing.
See Also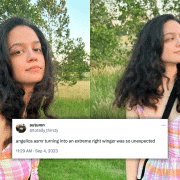 "One of the first things I learned when I started transitioning 15 years ago from an older trans woman who was in her 60s, was to always keep a pad or tampon on you because when you go into a woman's washroom, if someone asks for one, you have one available. Not only is it a nice gesture, but it's also a tool for passing so that someone doesn't question your gender," she explained.
Cis women have also come to Dylan's defence, with many saying they carry around extra feminine hygiene products to help out others who menstruate.
"I wear a Diva Cup but I carry around a couple tampons for the girlies," TikTok creator @taba.sco.sauce commented on Corrine's stitch. "It's just being thoughtful and looking out for women."
"It's just a nice thing to do," wrote another user. "I always keep tampons and pads in my bathroom even though I don't use them because someone might need one."
Tampax has not addressed the backlash at the time of writing.