@landonasherbarker / @charlidamelio
All they want for Christmas is each other!
Charli D'Amelio and Landon Barker are back together after allegedly splitting earlier this month.
On December 24th, Landon confirmed their reunion via Instagram stories when he posted a photo hugging Charli with the caption, "She's my girl friend again".
Minutes later, Charli posted her own Instagram story with Landon writing, "happy one day anniversary", implying they officially got back together on December 23rd.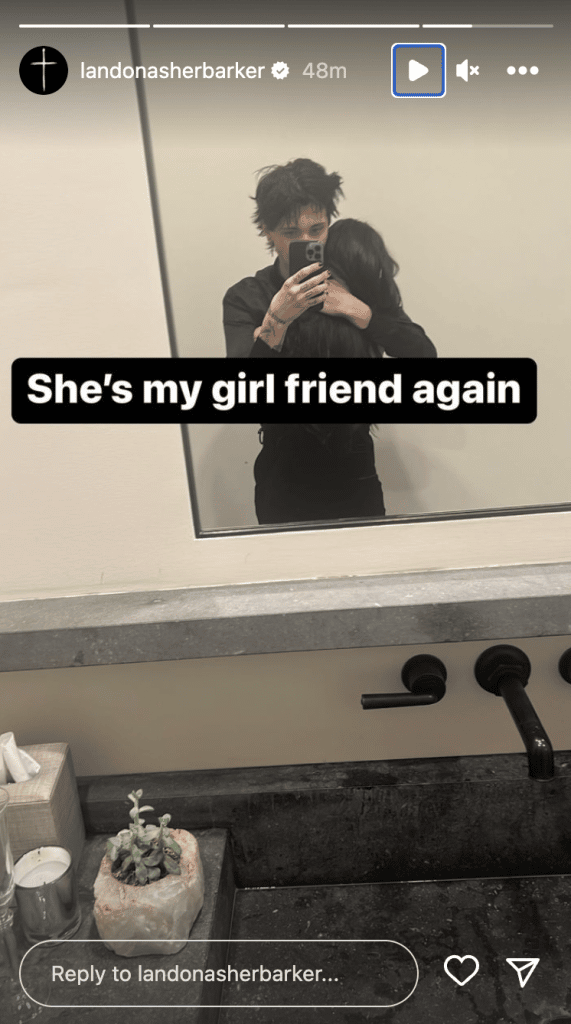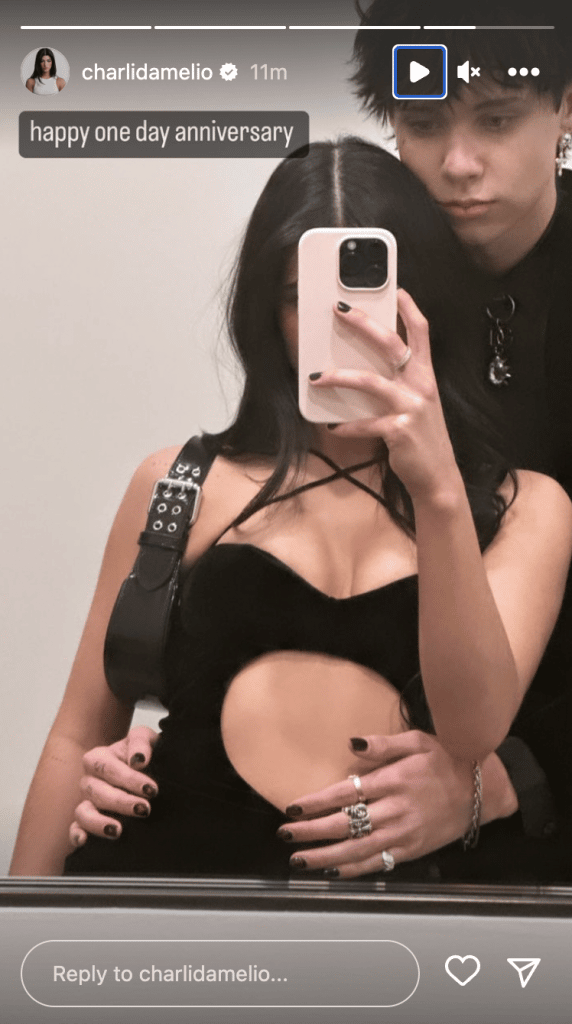 Speculation that the two had split started after Charli was spotted with a mystery boy, identified as Alex Novian, leaving Seth MacFarlane's holiday party on December 10th.
Another photo of the two emerged showing Alex's arm around Charli, further sending fans into a tailspin over her possible split from Landon.
Shortly after photos of Charli and Alex started making their rounds on the internet, Landon posted a cryptic message on his Instagram stories.
"I'm partially insane," he wrote above a photo of himself.
While the message was vague in itself, fans were quick to assume the musician was referring to how he feels about Charli.
Landon then seemed to unpin TikTok videos he made with Charli on his account.
Charli and Landon announced their relationship via Instagram in June 2022. Shortly after, the pair were embroiled in drama when Charli's ex, Chase Hudson, released a diss track about her moving on with Landon. Landon and Chase were previously friends, with Landon's father, drummer Travis Barker, helping mentor Chase in his music career.
While neither confirmed their initial breakup, it's not likely that fans will get any further answers as to why they split in the first place.