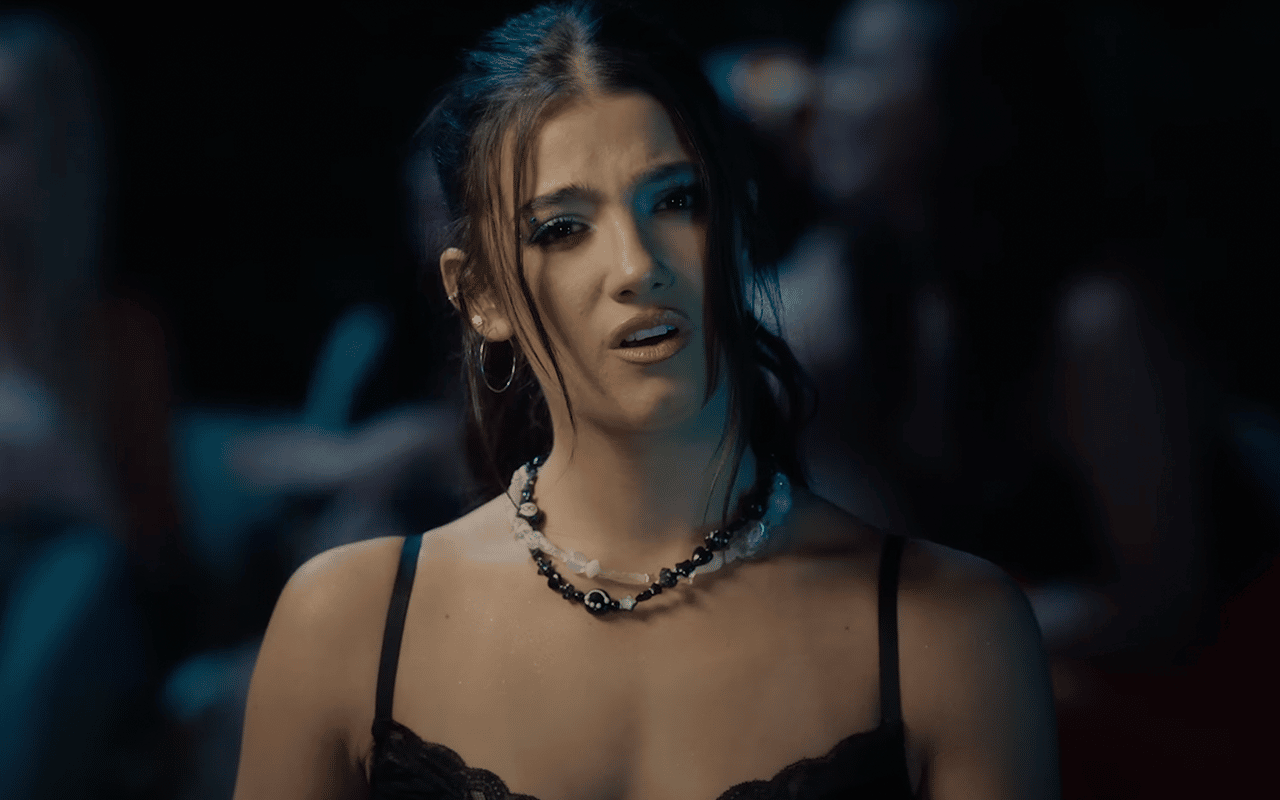 @charlidamelio
https://www.instagram.com/p/CkMpTdXJXaG/
https://www.instagram.com/p/CkJBKPnArCr/
Charli D'Amelio has entered her singer era with the release of her debut single, 'If You Ask Me To'.
The song and music video first premiered on the season two finale of Hulu's The D'Amelio Show, after which Charli independently launched her debut single across her social media platforms.
The song reached over 1,000,000 streams in its first week.
Charli documented her foray into music on The D'Amelio Show
Charli's venture into music was a big focus in season two of The D'Amelio Show.
"The latest thing that I've been working on quietly is music. I went to the recording studio a few times to work on singing and it was on my terms, which was really nice," Charli revealed during one of her confessionals. "As of right now, it's just easier [not to tell anyone] because I trust myself and my parents that I keep it between just us. I even wanted to keep it from [sister] Dixie."
Throughout the season, Charli and her parents kept her music interests a secret from her older sister Dixie, who is also a singer. "If I end up hating it, and it's not something that I want to do, I don't want to be tied to a contract where I have to put things out that I'm not happy with, or that I don't like or if I don't want to go to the studio for a bit," Charli explained to her parents, Heidi and Marc D'Amelio. "Sometimes we just want to do things because we enjoy doing them. So, I feel like keeping it quiet is definitely the right choice to make."
By the end of the season, Charli did reveal to Dixie that she was going to be putting out a single. Dixie was initially hurt for being kept in the dark but in the end, was supportive of her little sister's exciting new venture.
Charli's songwriting process
Charli explained that 'If You Ask Me To' was written and recorded in her first few songwriting sessions and "immediately became [her] favourite." Charli co-wrote the song alongside Austin Saxton, Emi Seacrest, and Michael Schiavo, with production from Greg Keller.
"I tinkered with it and changed up some lyrics and production over the last several months and got it to a place that made me truly happy," she added. "I'm very proud of the work the team and I did on this song, and am so excited for the world to finally hear it."
The music video, released earlier this week, depicts a journey of teenage heartbreak and the rollercoaster of emotions that comes with young love. It touches on the hope one can hold onto for rekindling a relationship and how difficult it is to watch someone move on.
Charli has clarified that the song actually tells the story of third-party characters rather than a true story about herself. "I wanted to use this as a time in my life where I don't have to talk about true experiences — so much of my life is so out there," Charli told Billboard.
The Response
Fans are equally as excited about Charli's new single, rushing to support the TikTok star in the comment section of her music video.
"She does everything so well, her song is very beautiful, and I'm sure it will be on repeat for a long time on everyone's cell phones💗," wrote a fan on YouTube.
"What's so special about music is that everyone likes something different or relates to something different in a song," commented another. "Not everybody has to like her song, and that's okay. It's a great, relatable song and catchy."
When asked how she hopes her fans to feel after hearing the song, Charli told Billboard, "I want people to be able to relate their own experiences […] I think when you listen to it, I hope that you feel something and if it relates to a point in time in your life where, 'oh, this is kind of similar,' use it. I love music that makes you feel, music that makes you think."
We love a diversified queen!